A 7-Session Healing Journey to Reconnect with Your True Self
(And Never Lose Yourself Again)
$299
$37
How Can You Love Yourself If You Don't Like Yourself?
Self-love isn't about adding more things to your to-do list and then feeling bad about yourself for not getting to it.
True self-love is about identifying what you need in any given moment and then giving it yourself.
Self-love is a spiritual practice.
It sounds simple, but for most of us, it's not easy. That's why it is a practice. 
Based off of Developmental Psychology, Inner Child work, Hypnotherapy, and Subtle Energy work, we
will go through a 7-session healing journey through the chakra system to clear, activate, and reconnect
with your true self.
Each session, we focus on a different theme of Self-Love and then anchor that theme through a
healing hypnotherapy session using the Chakra System as our framework for the journey. 
There are
Self-Love practices to hold you through your healing journey in-between each session.
Redefine Self-Love and Reconnect to the Truth of Who You Always Were.
Session 1: Redefine Your Connection to Self: The Root Chakra
During our first session together, we will focus on your foundation – the connection to
your self. A healthy foundation is key to self-love. Here we will explore, uncover and heal
your sense of safety, security, needs, and feelings of belonging. It's time to tap back into
your Life Force!
Session 2: Redefine Your Identity with Self: The Sacral Chakra
During our second session together, we will focus on how you relate to yourself. Here we
will explore, uncover, and heal your subconscious beliefs and identities you hold about
yourself that affect how you live, feel, and behave every single day. It's time to tap back
into your Passion!
Session 3: Redefine Your Personal Power: The Solar Plexus Chakra
During our third session together, we will focus on your relationship to your personal
power. Here we will explore, uncover, and heal your self-confidence, integrity, response-
ability, and accountability not only to others but first and foremost, with yourself.
It's time to tap back into your Spiritual Power!
Session 4: Redefine Your Self-Acceptance: The Heart Chakra
During our fourth session together, we will focus your relationship to self-love. Here we
will explore, uncover and heal self-compassion, self-forgiveness, and self-acceptance. It's
time to tap back into your Unconditional Love of Self!
Session 5: Redefine Your Expression & Truth: The Throat Chakra
During our fifth session together, we will focus on your relationship to your truth and
how you express that both to yourself and others. Here we will explore, uncover, and
heal both spoken and unspoken secrets, lies, and deceptions both to self and others.  It's
time to tap back into your Creative Expression!
Session 6: Redefine Your Intuition: The Third Eye Chakra
During our sixth session together, we will focus on your relationship to your intuition.
Here we will explore, uncover, and heal confusion, delusions, illusions, denial, and
resistance to trusting your intuition. It's time to tap back into your Clarity and Vision!
Session 7: Redefine Your Connection with Your Higher Self: The Crown Chakra
In our last session, we will focus on your connection with your higher self. Here we will
explore, uncover and heal worry, doubt, and lack of faith. It's time to tap back into your
Grace and Oneness!
3 Free Gifts to Kick-Start Your Journey
Receive these three free audio hypnosis sessions to support you on your healing journey.
($60 Value)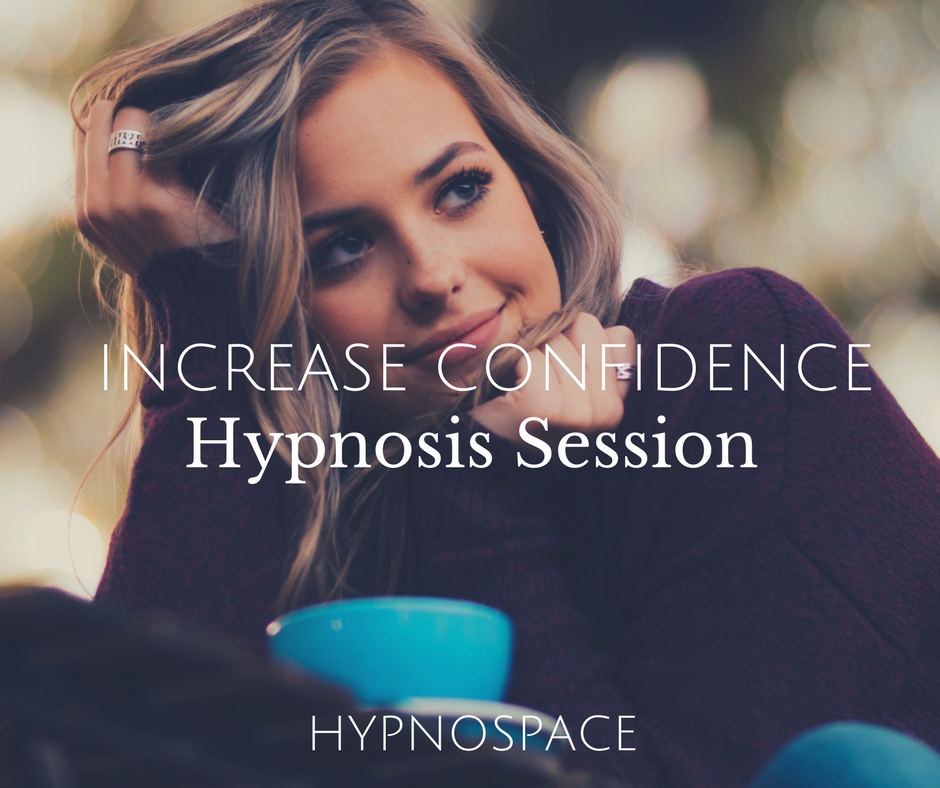 Who is this for?
Anyone who has ever lost themselves – in a relationship, at work, through a divorce or
break-up, through the journey of parenthood, or a traumatic event.
This is for those of us who are:
People pleasers

Looking outside of ourselves for validation

Feeling like there is someone wrong with us

Feeling like we aren't good enough

Rescuers

Trying to prove our worth through our external successes in life

Afraid to say "No"

Relationship junkies

In love with love

Trying to find ourselves

Rebuilding ourselves

Lost after a break-up or divorce

Empty nesters

Ready to come home to self

Learning how to love ourselves (maybe for the first time)

Have a hard time knowing what we want or need

Have a difficult time making healthy boundaries

Don't let ourselves fully feel our feelings

Afraid of being abandoned

Don't know how to be alone

Jump from one relationship to the next

Trying to fill the void in our heart with substances, technology, work, shopping, food or other people

And so many more!
Words that come to mind and heart to describe Kelly: present, grounded, skillful, non-judgmental, gentle and potent. I had a session with Kelly that left me feeling freer, lighter, and more in tune with aspects of my core essence that I had not felt in a long time. I found Kelly to be skilled in both her work and her capacity to hold space for my process to move more powerfully than I would ever expect normally from a first session! As a healing professional myself, and as a client, I highly recommend Kelly, particularly if you are looking for an effective alternative to traditional talk therapy to uncover and transform limiting core material.
I had a session with Kelly, I was amazed at how quickly and direct she was at finding the core of the issues that surrounded me at the time. It is evident this woman has put a lot of effort forth in her own development and her capacity as a facilitator for someone to uncover their own stuff. Highly recommend!
The work I did with Kelly was incredibly clarifying, releasing, and refreshing. She was able to bring me into a state where I could see and clear emotional wounds, and gave me tools to be able to access my power and be able to keep myself in a highly functioning, conscious and happy state. I would recommend her work for anyone struggling with a specific situation or emotional wound that is blocking them from having a thriving, prosperous life. Since the work we did together I have been able to see new pathways to help me in all areas of my life.
Heal on your own time, at home, when it works best for you.
Think of it as Self-Love On-Demand!
Kelly Bearer, MA, ACHT
I'm an advanced certified hypnotherapist and professional counselor who works with adults, adolescents, and pre-teens to overcome addictions, heal past traumas, conquer fear, fix relationships, find happiness and improve careers. Hypnotherapy works to heal your external issues, while also rewiring, updating and optimizing your internal programming, enabling you to live the life you most want for yourself – free of limiting beliefs, self-sabotaging behaviors, unhealthy patterns, and negative habits. I offer sessions both online and in person at my Boulder, Colorado office. I also offer a 6-week weight loss program called 
Trim-Life
. And I have created an online hypnosis library called 
HypnoSpace 
where you can download hypnosis sessions on a variety of topics all geared to help you heal in an instant.