Hypnotherapy for Weight Loss
Do you fight with food every day and struggle to lose weight?
Are you trapped in the cycle of dieting and binge eating?
Do you find yourself eating food as a way to comfort yourself?
AND are you ready to put an end to this once and for all?
Welcome to Hypnotherapy for Weight Loss!
Your weight loss issues are a symptom of a larger issue.
Are you ready to discover the real reason you struggle with your weight?
When you start doing Hypnotherapy for Weight Loss, you will begin to feel worthy, whole, and complete.
You will make better choices when it comes to eating healthy foods. You will feel increased motivation for physical activity. You will sleep better and deeper to prepare you for the day ahead.
All of this leads to a genuine feeling of happiness.
Happiness is an inside job and so is your weight loss journey.
With Hypnotherapy for Weight Loss, you will discover the real reason why you aren't losing weight, remove the blocks to your weight loss goal, and leave the session with new, powerful resources, tools, and strategies to be free in your body, heart, mind, and soul.
Are you ready to lose the weight?
Schedule a Hypnotherapy for Weight Loss session with me in Boulder, Colorado or online.
Email kelly@kellybearer.com to schedule your session today.
What is Hypnotherapy?
Hypnotherapy works with the subconscious mind to remove self-sabotaging behaviors, limiting beliefs and energetic blocks that prevent you from leading your best life – in love, career, finance, health, and so much more.
Hypnotherapy is a powerful therapeutic technique that accesses your subconscious mind. In your subconscious mind is where 90% of your feelings, emotions, long-term memory, habits, patterns, beliefs and behaviors are stored – which makes hypnotherapy so effective. We have direct access to heal your issue at it's core.
How Does Hypnotherapy Work?
With hypnotherapy, we have direct access to your subconscious mind and are able to go to the root of your issue and heal it. Through the process of hypnotherapy, we are able to go to the exact origin of your issue, identify how it is affecting you in your present life, and heal it.
From there, you will learn new tools, resources, and practices to use in your everyday life. You will leave the hypnotherapy session feeling lighter, empowered, and ready to create active change in your life.
How Does Hypnotherapy Lead to Weight Loss?
My hypnotherapy techniques will allow you to change the inner programming that can make sustained weight loss a challenge. I can help you identify and release feelings that promote cravings and unhealthy eating behaviors. You will learn to identify what you are truly hungry for and work on attracting that into your life.
What Happens During a Hypnotherapy Session?
The hypnotherapy session begins with soft, relaxing music and relaxation techniques to take you deep into a state of relaxation. Your eyes will be closed for the majority of the session. You can choose to lie down or sit up, whichever feels most comfortable to you.
You and I will then dialogue about your issue from your subconscious mind and very much like a guided meditation or a relaxing visualization, we will go through the process of accessing the root of your issue.
Once we discover that, we will remove the old, negative block and replace it with new, healthy ways of being in your life.
Hypnotherapy sessions can be held at my office in Boulder, Colorado or you can schedule an online session.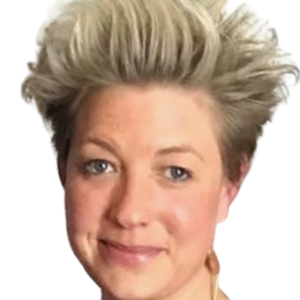 Kelly Bearer, MA, ACHT – Advanced Clinical Hypnotherapist in Boulder, Colorado
I'm an advanced certified hypnotherapist and professional counselor who works with adults, adolescents, and pre-teens to overcome addictions, heal past traumas, conquer fear, fix relationships, find happiness and improve careers. Hypnotherapy works to heal your external issues, while also rewiring, updating and optimizing your internal programming, enabling you to live the life you most want for yourself – free of limiting beliefs, self-sabotaging behaviors, unhealthy patterns, and negative habits. I offer sessions both online and in person at my Boulder, Colorado office. I also offer a 6-week weight loss program called Trim-Life. I have created an online hypnosis library called HypnoSpace where you can download hypnosis sessions on a variety of topics all geared to help you heal in an instant. Read more.